Orion's Angels  is an American 2016 computer-animated action adventure comedy film based on a Nicktoons TV show "My Life as a Teenage Robot". It will be produced by Nickelodeon Movies and Geo Animation Studios and distributed by Paramount Pictures. It was originally going to be a made-for-TV movie on Nickelodeon, but it was planned for a theatrical release due to Geo Media's theatrical deals.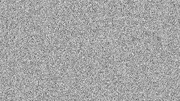 Jenny had gone too ffar, attacking the bikers violently, when she threw the bikers around, she destroys the entire town. Now, the bikers would have to set up a secret organization to defeat villains and ruin Jenny's life.
Grey DeLisle as Letta and Lenny
Candi Milo as Olga (german voice), Sludge (medium-pitched voice) and Dr. Wakeman
Janice Kawaye as Tammy (high-pitched voice) and Jenny
Samuel Vincent as Brad Carkbunkle
Audrey Waseluski as Tuck Carbunkle
Billy West as Vice Prinicipal Rasinski
Betty White as Tammy's grandmother (Tammy's childhood memory)
Seth Green as Joshua Nightman, a buck-tooth robot who is identical to Jenny, but he's orange and wanted to be an evil dictator.
Production
Edit
It is announced on April 14, 2015 that Geo Animation Studios is in production on a feature film adapation of My Life as a Teenage Robot. But Geo decided that they should use the same animation technology from Blue Sky Studios' The Peanuts Movie and Warner Animation Group's The Lego Movie. It was originally a 60-minute television film airing on Nickelodeon, but Andrew Sharratt decided that it needs a theatrical release due to his dad's studio deal. He wanted the Space Bikers to become angelic heroes since he saw the episode "Ball and Chain" because of The Space Bikers wearing wedding dress and Tammy's beautiful face. Andrew wanted the make a parody of Codename Kids Next Door, but with Letta and her bikers.
The film will be released theatrically on September 23, 2016. It is the first film to be distributed only in china by Oriental Geo, a Chinese-American production company at Shanghai
/@